Thursday, 31/08/2023, 17:08 GMT+7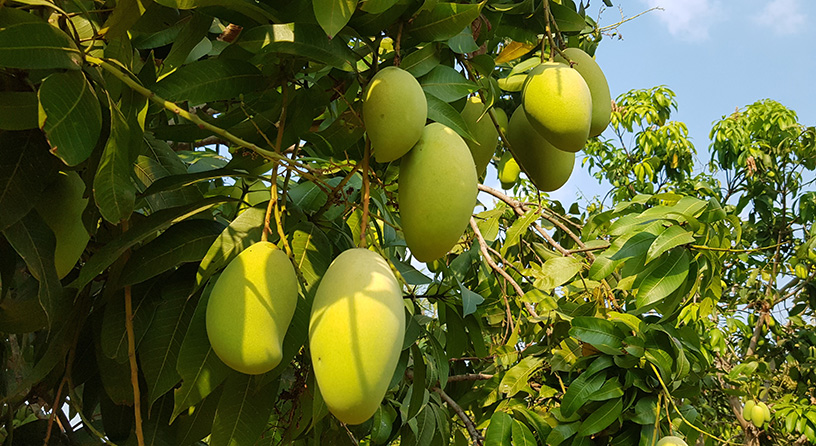 (Cambodian mangoes are officially exported to the Chinese market)
In the last 3 months, Headway JSC has successfully exploited the first shipment of mangoes with an output of 100 containers/month, exported from Cambodia to China, transited at 2 Vietnamese border gates. This success has created a boost for trade cooperation between the three countries Cambodia - Vietnam - China.
According to a report from the Cambodian Ministry of Commerce, in the first 6 months of 2023, Cambodia's top three export markets according to RCEP are Vietnam (1.43 billion USD, up 22%), China (713 million USD, up 17%), Japan (545 million USD, up 1%).
Cambodia's export products to Vietnam mainly come from agricultural products, such as rice, rubber, cashew nut, banana, mango, and natural resources.
The opening of the Cambodian mango market exported to China through Vietnamese territory has brought many commercial benefits to all three countries:
Cambodia

: Stimulating demand for fresh mango production, creating income for farmers, promoting the development of Cambodian agriculture.

Vietnam

: Becoming a trade transit point between Cambodia and China, promoting the development of infrastructure, road traffic systems as well as logistics services.

China

: Expanding the consumer market for goods, serving the diversification of consumer needs, contributing to the growth of the country's economy.
Headway operates Cambodian - Chinese route through Vietnamese territory:
Cambodia -> Le Thanh (VN) -> Huu Nghi (VN) -> China
Some advantages of this service route:
Headway provides all-in-one service of refrigerated trucks, refrigerated depots, and customs procedures at both Le Thanh and Huu Nghi border gates.

Meeting temperature requirements, safely preserving fruits during packaging and transportation.

Professional staff, maintaining and monitoring temperature regularly.

Optimizing transportation routes, helping customers save time and costs.
(Le Thanh Depot, Headway's goods transshipment point serving the Cambodian - Chinese route)
Through previous successes in the intermodal and transit markets of Cambodia and China, Headway always gets the opportunity to expand new routes to optimally serve customers. This helps Headway maintain its growth rate, as well as contribute to the development of Vietnam's economy.