, 25/02/2023, 11:42 GMT+7
(Headway staff take photos with the bear "Bellygom" transported by Headway, displayed at VV Mall, Da Nang from February 16, 2023.)
Bellygom is a super cute pink teddy bear of the land of kimchi, born and causing a hot trend in the online community since 2018 with a Youtube channel currently reaching 592k followers.
In February 2023, Headway JSC received the request of Lotte Group, Da Nang, successfully imported the 7m-tall teddy bear, Bellygom, from Busan port, Korea to Tien Sa port, Da Nang.
During the implementation process, Headway has received many compliments from Lotte Group, Da Nang for the process of importing goods with quality assurance, transit time, easy customs clearance, staff with quick operation in a timely manner according to the customer's progress.
In the near future, Lotte will have more new projects and Headway is one of the top choices for Lotte Group's import and export services.
Headway have been exploited transport routes from Korea to the central region, Vietnam.
Transporting goods by sea, from Busan, Incheon, Gwangyang ports (Korea) to Tien Sa, Son Tra, Hoa Khanh ports (Da Nang, Vietnam).

Transporting goods by air, from Incheon airport (Korea) to Tan Son Nhat airport/ Hanoi, then transporting directly to Da Nang airport (Vietnam).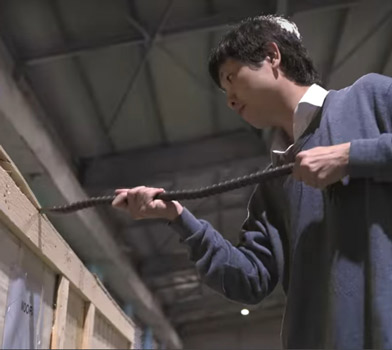 (Headway staff work at Tien Sa Port, Da Nang)
Headway is a long-time logistics provider in the market, regularly grasping opportunities and challenges in the industry, as well as seeing the development potential for logistics activities in the Central region, Vietnam. In which, Da Nang is considered an important trading place with many seaports, airports and international border gates, promoting the development of the national economy.
HEADWAY'S CONTACT OFFICE IN DANANG:
Address: 4th floor, Thanh Loi 2 Building, No. 01 Le Dinh Ly, Vinh Trung Ward, Thanh Khe District, Da Nang City, Vietnam.
Tel: (+84) 236 730 1068