Tuesday, 30/05/2023, 11:35 GMT+7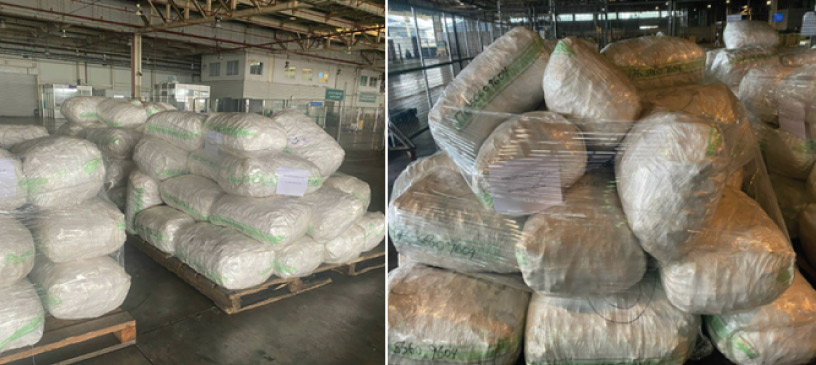 (Shipment of swim bladders imported to SCSC, Vietnam)
Headway JSC transported 158 packages of dried swim bladders, with a total output of more than 2.5 tons from Uganda to Vietnam by air, creating favorable conditions to increase economic efficiency and promote bilateral cooperation between the two countries.
Uganga is a country with an important role in Central Africa, with huge resources of land, minerals, industrial and agricultural products such as coffee, tea, rice, cocoa, etc. which is the opportunity for Vietnamese enterprises to enter markets with great potential for development such as Africa.
After receiving the above shipment information, Headway has advised and assisted customers to register procedures to become export manufacturing enterprises, and at the same time provide customs services, transport vehicles, transport shipments from Uganda to Vietnam.
Headway implements import procedures for swim bladders as follows:
Support customers to register procedures to become export manufacturing enterprises.

Register the material code on Ecus software and transmit the declaration to the customs system for management.

Type of import E31 – Import of production materials for export.

HS code for dried swim bladders is 03057219, which is tax exempt according to government decree.

Register customs procedures after the goods have been imported to the port.

Documents include: invoice, packing list, bill, notice of arrival.

The shipment is inspected and monitored carefully, cleared and transported to SCSC warehouse in Vietnam.
Currently, Africa is one of the attractive markets for Vietnamese investors. Grasping that factor, Headway JSC has been proactive in all modes of transportation to reach this market, strengthened cooperation with local partners, and completed well in all stages of the global supply chain.