Tuesday, 27/06/2023, 16:28 GMT+7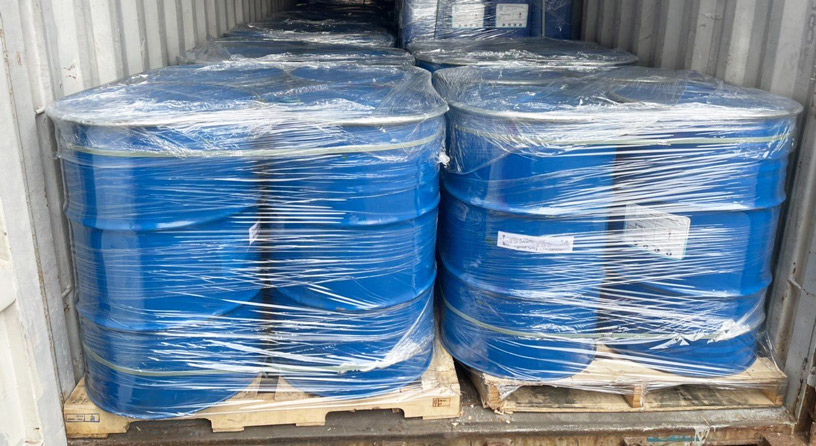 (Containers of chemicals are packed on each pallet and shipped by container)
Headway JSC continues to strengthen the development of a comprehensive customs agent model in 2023, including a package goods packing service, packing at yards, customs clearance, fumigation, and quality assurance according to the regulations of the importing and exporting countries.
Headway deploys to pack chemical consignments with plastic containers, large iron barrels, small plastic cans according to customer's transportation requirements. Headway arranges the right quantity of containers on each pallet, fumigates wood materials against termites, ensures safety before transporting from customer's warehouse in Binh Duong to Corinto port, Nicaragua.
Packing form:
Drum 200 kg: 4 drums/pallet

Drum 125 kg: 5 drums/ pallet

Drum 25 kg: 48 drums/ pallet
Export document: customs declaration, booking, invoice, packing list, contract, MSDS.
Policy on taxes, export fees: goods are not subject to tax, can be exported normally
Packing service at the yard is the most optimal choice for enterprises far from the export port such as the Central Highlands, neighboring suburbs, helping customers save time and significant costs instead of having to transport empty containers to the warehouse to pack goods, tow containers to the yard.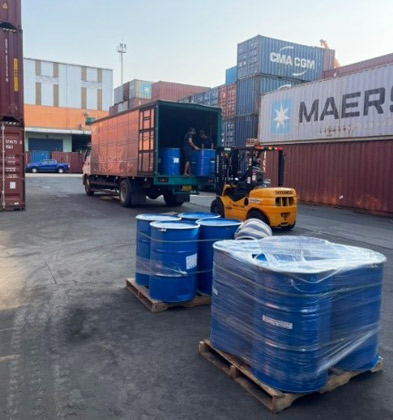 (Headway staff operates at ICD Transimex port.)
With many years of experience, Headway advises on the appropriate packing methods for each type of exported goods, including the correct selection of the required quantity of materials and supplies, the implementation specifications, the loading in order to minimize all risks of damage, breakage during transportation.