Sunday, 05/02/2023, 16:27 GMT+7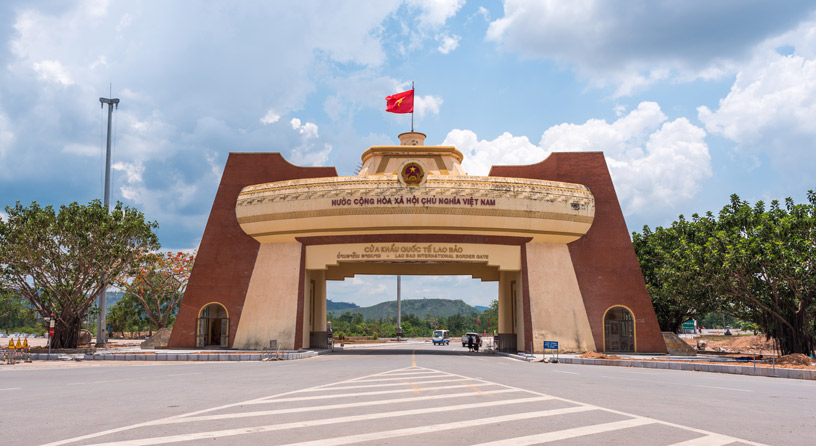 (Lao Bao international border gate - one of the main transport routes of the East-West corridor, connecting Vietnam, Laos, Myanmar, and Thailand)
Headway JSC aims to increase output, expand cross-border transport (CBT) services along the East-West Economic Corridor, promote the development of international trade and service, and gain strong access to the logistics market in 2023.
With the East-West Economic Corridor as an international road of 1,450 km long, passing through 4 countries: Vietnam, Laos, Thailand, Myanmar, possessing abundant resources, low labor costs, bringing many opportunities and development potential for logistics activities in Southeast Asia.
Currently, Headway has 09 office points in the key economic regions of North - Central - South such as Hanoi, Hai Phong, Da Nang, Ho Chi Minh, etc., creating favorable conditions for the full exploitation of cross-border transportation routes, increase customer service efficiency in each region, and reduce transportation costs.
A number of Headway transport routes have been implemented in the East-West corridor, importing and exporting goods to other countries:
Transporting goods from Laos to China through Nam Phao border gate (Laos) – Cau Treo border gate (Hai Phong)

Transporting goods from Vietnam to Laos through Lao Bao border gate (Da Nang) - Den Sa Ven border gate (Laos)

Transporting goods from Vietnam to Cambodia through Le Thanh border gate (Gia Lai) - Oyadav border gate (Cambodia)

Transporting goods from Vietnam to Cambodia through Hoa Lu border gate (Binh Phuoc) - Trapeang Sre border gate (Cambodia

)

Other road transport operations through international border gates.

In addition, Headway has 2 depots specializing in cold goods in Hoa Lu (Binh Phuoc) and Le Thanh (Gia Lai), specializing in Ho Chi Minh and Chu Lai routes.
During the transportation process, goods are carefully monitored from farms and factories to ports and warehouses as planned.

24/7 refrigerated container monitoring system, optimal use of empty containers at ports, in case of damaged refrigerated containers, Headway's technicians at depots will coordinate with shipping lines to fix problems and avoid damaged goods from inside the container.

Carry out customs declaration and clearance of goods at border gates.
According to the summary data in 2022, Headway cross-border transport of fruit alone reached 6,000 tons/year. With the policies to promote the exploitation of international routes in 2023, Headway expects to increase CBT cargo by 20%, maintaining its leading position in the logistics industry for cross-border freight services.