Thursday, 27/04/2023, 14:57 GMT+7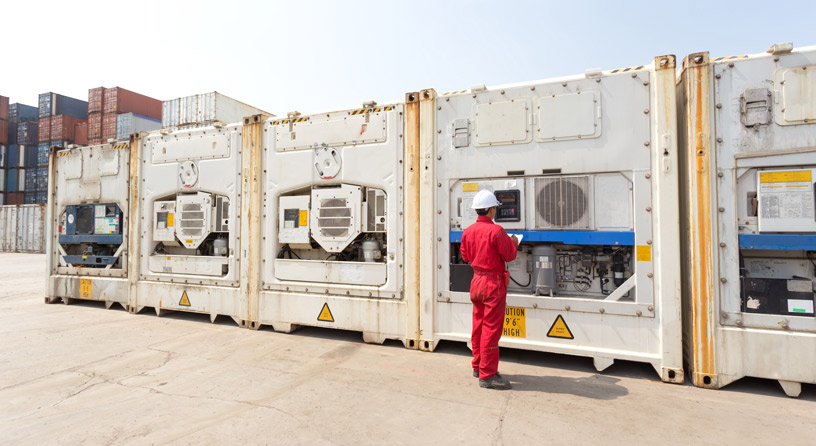 (Technical staff check the status of refrigerated containers, fix arising problems)
In March 2023, Headway JSC received banana shipments transported by reefer container trucks, provided CO, Phyto document services, customs clearance, and transported from Hoa Lu depot, Binh Phuoc to Cat Lai port, Ho Chi Minh City. After the customer finished packing the goods by themselves and the vehicle was on its way to Hoa Lu yard, Headway discovered that the refrigerated container had an inoperable propeller problem and quickly handled it for the customer.
Through exchange and inspection with the shipping line, Headway came up with the optimal solution to transfer the goods, coordinate with the refrigerating technicians of the shipping line to repair, check and unload overnight at 4 o'clock. In the morning, the shipment can be fixed in time and ensure the safety of the quality of goods stored inside the container.
For seafood and fruit products, which are perishable items, it requires a highly professional transport unit, with a thorough operating and monitoring mechanism throughout the supply chain, handling situations flexibly, urgently solving problems arising related to refrigerated containers such as temperature, ventilation, propellers, electrical circuit fires, component replacement, recharge of the refrigeration system, etc.
Headway JSC owns a team of refrigerating technicians who are directly present at Hoa Lu depot (Binh Phuoc), Le Thanh depot (Gia Lai), working quickly, monitoring, promptly handling all arising situations.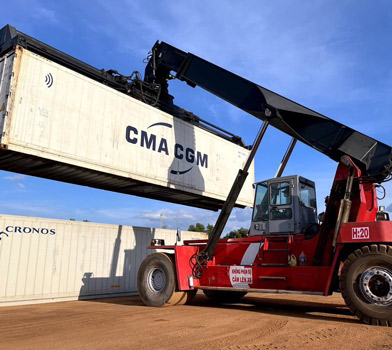 (The process of lifting and lowering refrigerated containers at Hoa Lu depot)
Some of the services provided by Headway at the refrigerated container depot are lifting containers, plugging, loading and unloading goods, repairing refrigerated containers, customs clearance, trucking …
Goods are guaranteed to maintain quality and are always in the best condition throughout the intermodal transport routes to the landing port, meeting all needs that exceed customers' expectations.