Monday, 30/10/2023, 10:08 GMT+7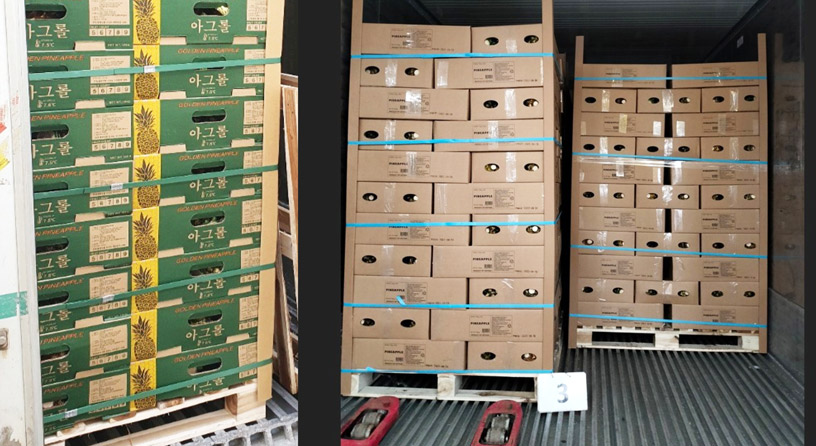 (Headway packs fresh pineapples before exporting to the Korean market)
n October 2023, Headway JSC successfully transported 15 tons of fresh pineapple containers, a shipment by sea from HCM port, Vietnam to Incheon port, Korea, with an average exploitation output of 5 -10 40' containers/week.
With this shipment, Headway provides freight services, customs procedures, phyto, C/O, and provides a full package of professional cold chain supply chain services, enhancing the value of Vietnamese agricultural products to reach the market of the kimchi land.
According to the Import-Export Department, Korea is an attractive market, full of development potential for fresh fruit products, with an import value of more than USD 1.6 billion/year and continuing to grow strongly. In particular, pineapple is one of 5 types of Vietnamese agricultural products allowed to export to the Korean market, besides coconut, mango, dragon fruit, and banana.
For fruit products, typically fresh pineapples, the Korean market as well as most other markets in the world have strict regulations on quality requirements, with very high requirements during the preservation process and transportation of goods, specifically:
Pineapples need to be intact, with a clean surface and no signs of decay.

Maintain appropriate humidity and storage temperature.

Pineapples are not damaged by pests or preservatives.

There is no abnormal humidity outside.

There is no strange smell or taste inside.
With the above problems, Headway advises and recommends to customers the best ways to preserve goods, for example, pineapple stems should only be 1-2 cm long to avoid rubbing against each other when transporting or removing pest-infested and damaged pineapples.
Headway provides comprehensive transportation solutions, ensuring absolute safety and quality of goods when delivering to customers.
ITEM: fresh pineapples – HS code: 08043000

Package fresh pineapples in cartons.

Store pineapples at appropriate temperature and humidity, waiting for export containers to be packed.

Provide C/O and Phyto certificates, prepare related documents.

Carry out customs clearance procedures quickly.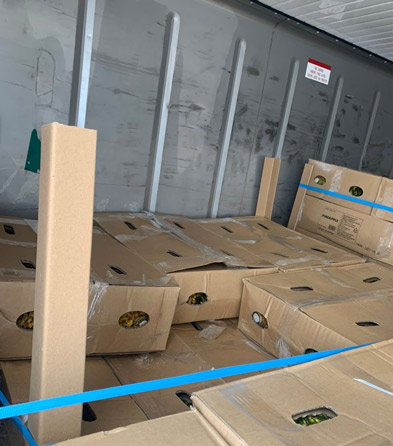 (The shipment of pineapples is packed into containers and ready to be exported to Korea)
During the transportation process, Headway received many positive feedback from customers about our working attitude and professional handling process. We always aim to bring the best service values to customers, accompanying Vietnamese enterprises in the upcoming export routes.