Tuesday, 20/06/2023, 14:34 GMT+7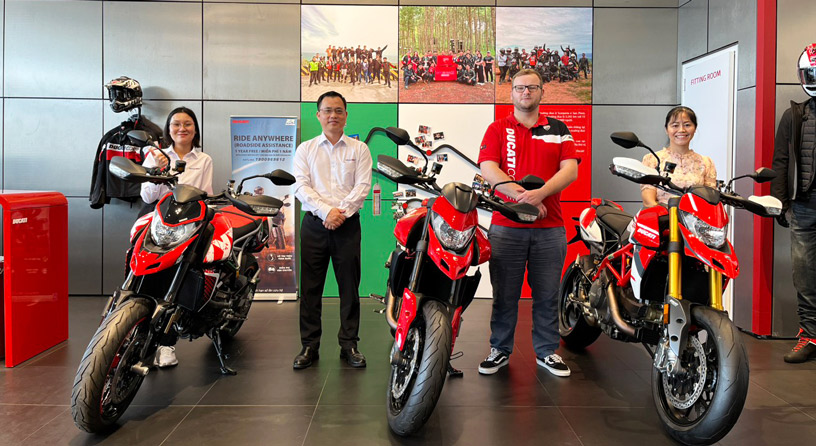 (From left to right: Ms Selena, Mr Felix – Headway team taking pictures with partners at the vehicle showroom on June 1, 2023)
In May 2023, Headway JSC completed the shipment of Ducati motorcycles (CBU), belonging to the high-end motorcycle segment, appearing in the Vietnamese market since 2018, the vehicles were transported by sea in containers from Laem Chabang port, Thailand to Ho Chi Minh port, Vietnam.
With this shipment, the shipper's supplier self-packed and transported at the port of Thailand, Headway provided reservation services, transported containers, and arranged a suitable vessel schedule and delivered the goods according to the desired schedule of customers.
During the transportation stage, the shipment of motorbikes was carefully monitored and safely arrived at the Vietnamese market. Headway was a reliable shipping partner that has maintained a strong partnership with its partners in recent years.
Some outstanding features of Headway in the supply chain of logistics services for cars and motorbikes:
The manufacturing process of automobiles and motorcycles is specially standardized with advanced and modern technology.

The optimal transportation solution for each type of complete goods, spare parts, components, engines of automobiles and motorcycles.

Consulting customs procedures, tax declaration, vehicle registration, related import and export documents, helping the shipment to be cleared smoothly.

Online shipment monitoring system, ensuring safety for each phase.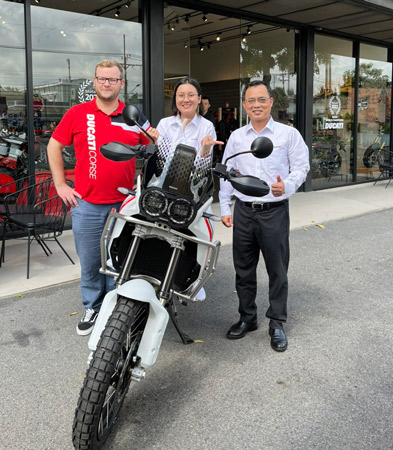 (Experience on large displacement motorcycles)
With the leading transportation capacity in the automotive logistics field in Vietnam, Headway has implemented innovative policies in line with the changing trends of the market, trained human resources in charge closely in each specialized flow, bringing peace of mind and reliability to customers in every stage of the logistics chain.