Thursday, 21/09/2023, 11:38 GMT+7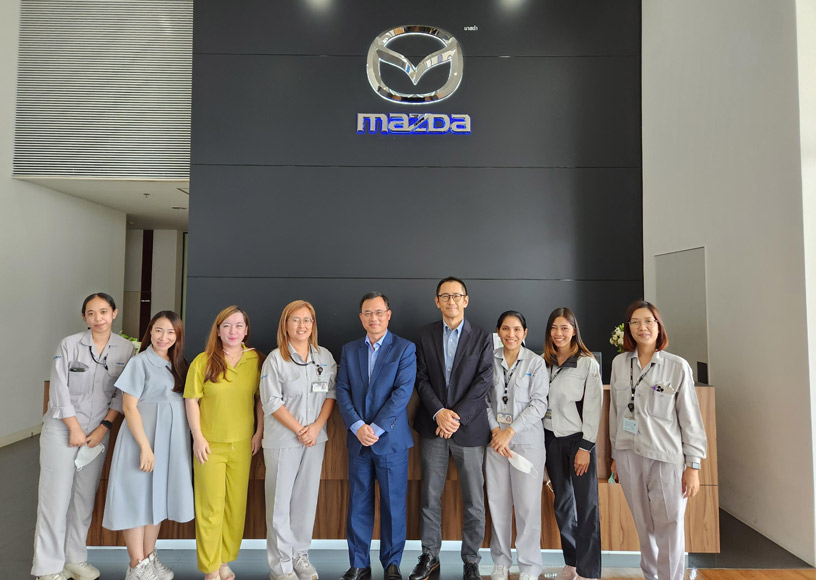 (Mr Felix and Mr Yoshihisa Yanaka visited the Mazda factory complex in Thailand in August 2023)
In August 2023, Headway JSC visited the Mazda engine factory complex in Thailand. As a strategic transportation partner, we receive high appreciation from Mazda for our ability to provide safe and quality transportation services.
The Mazda factory complex in Thailand plays a strategic role for Mazda's vehicle models in Asia, especially helping to increase vehicle assembly output, engines, and transmissions, serving domestic needs as well as export to neighboring markets such as Malaysia and Vietnam.
Headway is proud to accompany Mazda in developing and implementing diverse transportation solutions, suitable for each specialized and specific vehicle model. We provide comprehensive services for car components, spare parts and complete vehicles, meeting all of our partners' needs.
(Visit the exhibition area of car components and engines)
With 20 years of experience in this industry, Headway has maintained its leading position by training a team of employees who are constantly learning, creative, and have extensive knowledge of the automotive industry. We are ready with all resources and confidence to enter the globally integrated market, bringing a sustainable value chain and increasing outstanding benefits for customers.