Wednesday, 22/03/2023, 14:36 GMT+7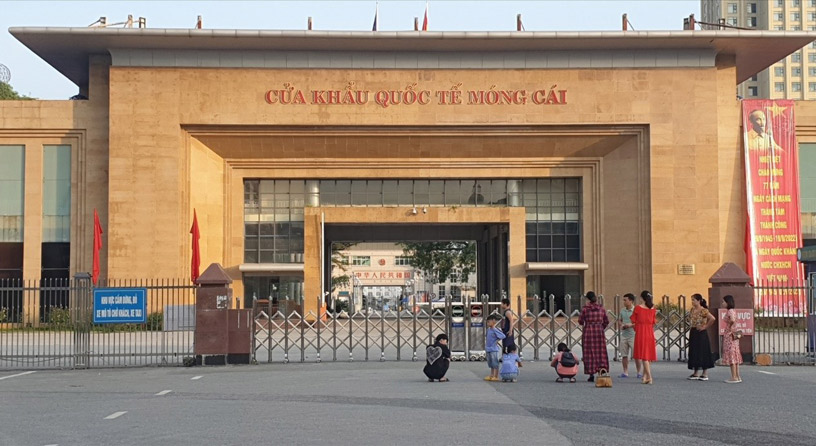 (Mong Cai international border gate - connecting trade between Vietnam and China)
Headway JSC provides customers with optimal solutions for warehousing services, customs clearance of goods, promoting the development of cross-border export of goods from Vietnam to China through Mong Cai, Huu Nghi border gates.
After China officially opened in early 2023, trade activities between the two countries have become more and more vibrant and developed again, and governments in host countries have taken measures to encourage increased investment and reduce costs for exporters. Along with that, logistics enterprises have the opportunity to access new markets and exploit new logistics services in the industry.
Some competitive advantages of Headway in providing cross-border freight services, especially fruit products from Vietnam to China through border gates:
Headway has available sources of fruit products such as coconuts, durians, rambutans, etc. from western regions, which are often exported to China.

Headway transports fruit products to Hai Phong, coordinates with strategic partners in the region, develops sustainable relationships with agencies, provides optimal solutions for warehouse services, customs clearance of goods for customers.

Large cold storage system, modern facilities, professional staff, meeting the requirements of storing and preserving goods quality.

Consulting, supporting customers to declare customs, inspect goods, import taxes and fees into China, and clear goods.

When there is an export order, goods available in Hai Phong will be conveniently taken to Mong Cai and Huu Nghi border gates (Vietnam), transported to Dong Hung and Bang Tuong border gates (China).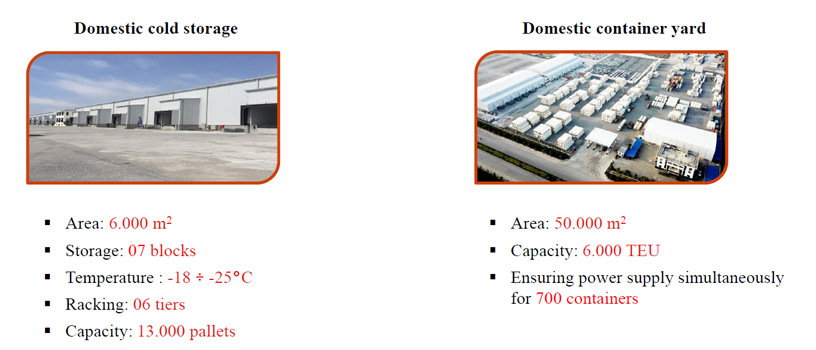 (Cold storage of Headway partner in Hai Phong area)
With the leading competitiveness in the exploitation of agricultural products, fruits and seafood in Vietnam, Headway is committed to providing customers with comprehensive transportation service solutions, ensuring proper, fast, safe, accurate and timely goods delivery to the warehouse, factory, location required by the customers.