Monday, 05/12/2022, 15:48 GMT+7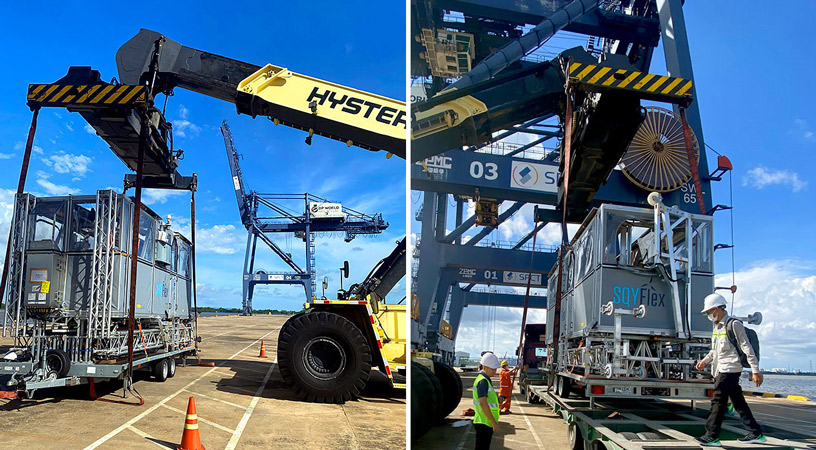 (Forklift unloading and inspecting goods at Cat Lai port)
Headway JSC successfully released 2 packages of the platform on trailer and generators for a wind power project with a total volume of over 4 tons, transported from Yokohama Port, Japan to Cat Lai Port, Ho Chi Minh City on November 26, 2022.
On November 5, 2022, Headway received information and provided professional package transportation services for breakbulk shipments of the platform on trailer and generators from Yokohama to Ho Chi Minh City, meeting the requirements of the customer:
Lack of experience in technical products: the customer faces many difficulties in first importing goods directly from Japan to Vietnam.
Need a transport company with high professional expertise: provide appropriate transportation solutions, check goods information, and specifications, and issue HS Code in accordance with the regulations of the host country.
Fully meet modern technical and material facilities: large-sized and overlapping shipments, etc. require the use of special means of transport and specialized supporting equipment.
Optimize transit time: the loading and unloading process takes a long time due to the heterogeneous size and weight of goods.
Complete customs procedures: make a customs declaration, pay all taxes and fees, and prepare relevant documents to receive goods at the port of destination.
With our team of dedicated and professional staff, Headway has solved all of the above problems of the customer thoroughly, helping them: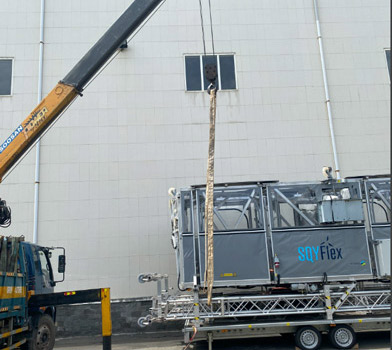 (Goods are unloading at the customer's warehouse.)
Transport goods by sea by Roro ship from Yokohama Port, Japan to Cat Lai port, HCMC.

Arrange crane trucks, easy clearance, successfully release the shipment on November 26, 2022, and transport it to the customer's warehouse at Dong Xuyen Industrial Park, Vung Tau.
In addition, the transportation of goods from Japan to Vietnam helps logistics enterprises in general, as well as Headway in particular, have the opportunity to expand the scale of business activities, and access potential logistics markets, contributing to promoting economic trade between the two countries more and more developed.