Wednesday, 26/07/2023, 08:45 GMT+7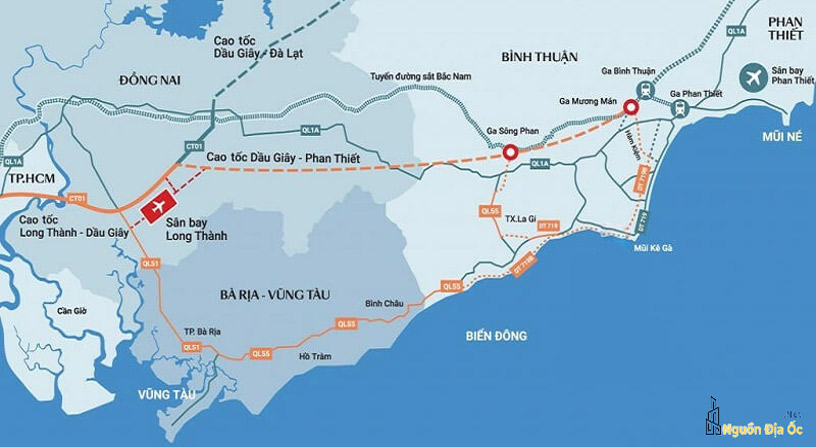 (Dau Giay - Phan Thiet expressway, connecting main roads in the South)
In the second quarter of 2023, Headway JSC continues to focus on developing refrigerated trucking service, exploiting the new route Dau Giay - Phan Thiet, improving the efficiency of serving customers in the South. This expansion follows previous successes in the Western market, the Central Highlands, provinces and the Mekong Delta.
Notably, after the Dau Giay - Phan Thiet route was inaugurated from the end of April 2023, Headway has officially applied the most competitive and preferential trucking fee for customers using the service through this route.
According to Vn Expresss, from July 7, 2023, the Dau Giay - Phan Thiet expressway has completed 7 main intersections, helping to quickly circulate goods, reducing local traffic jams on National Route 1A and Long Thanh highway.
With the development of modern infrastructure system, and taking advantage of new traffic projects of the government, Headway has actively seized opportunities, expanded exploitation, and brought many benefits to customers through the Dau Giay - Phan Thiet expressway.
One-way Trucking time: Ho Chi Minh City - Phan Thiet route is shortened to 2-3 hours compared to 5 hours as before.

Reduced road tolls in some routes.

Large capacity to transport goods, meet import and export needs, and preserve goods.

Fleet of refrigerated cargo trucks specializing in the North-South route.

Increased efficiency in serving customers in Phan Thiet, Binh Thuan, and southern port clusters.
Up to the end of the second quarter of 2023, Headway recorded 639 RF 40 containers for the refrigerated trucking service, making an important contribution to the development of the refrigerated freight industry.
In 2023, Headway offers many special promotions exclusively for refrigerated trucking service. We actively exploit new routes, establish a professional freight process, commit to risks, and ensure safety throughout partners' transportation route.
Profile Trucking Promotion 2023: https://headway.com.vn/en/Profile-Trucking-Promotion-2023.html