Thursday, 22/03/2018, 16:56 GMT+7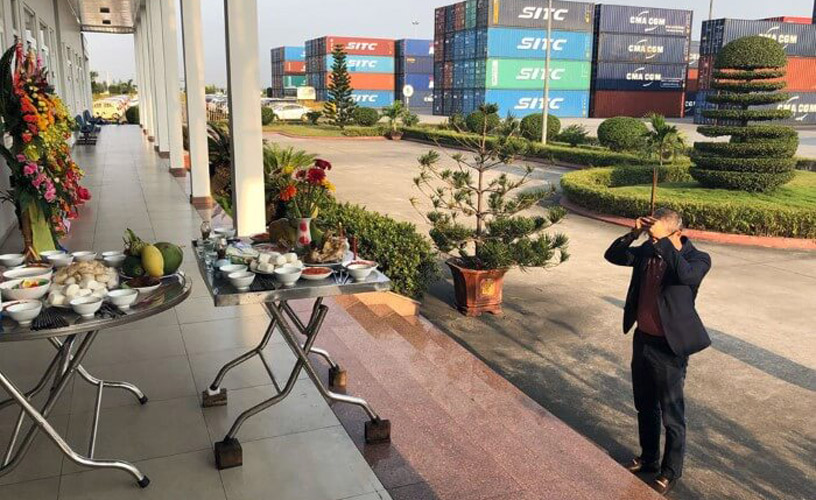 Woody Luu, Headway Chairman, stated that Chu Lai Open Economic Zone was developing rapidly and demand for the company's services in this area has increased more with the opening of the new Thaco Mazda factory on 24th March 2018.
Ho Chi Minh based logistics company Headway strengthens its network by opening their new sales office at Chu Lai port on 14th March, 2018.
Impressed by the dynamic of the Quang Nam Government and especially the persistence in developing the automobile industry of Tran Ba Duong, the Chairman of the Thaco Group, Luu said that the company wanted to take part immediately in this rapidly growing market of the future.
Bruce Tran, CEO of Headway, added that they were seeking new investment opportunities to establish their logistics operation as they feel this area will become the new industrial hub for not only central Vietnam but also the country as a whole. Tran is confident that their expertise in the industry, both in international and domestic logistics, will help them in designing and launching new logistics solutions to bring efficiencies for the factories located in the region.
The office, located at Hamlet 4, Tam Hiep Commune, Nui Thanh Town, Quang Nam Province, will serve as a base for sales, operations and customs activities in the area.
Established in 2003 by a group of close friends from the same university, Headway has developed rapidly to become a leading logistics provider in Vietnam with annual revenue exceeding 30 million USD in 2017.
Headway established the agreement with the Singapore based carrier APL to initiate their first calling at Chu Lai port on the 23rd March, 2018.
Picture: Felix Nguyen, Chief of Representative Office and Vice Director of the company, signed an co-operative agreement with Tran Huu Hoang, Director of Thaco Truong Hai Port, on developing Logistics in this area.