Thursday, 08/08/2019, 16:15 GMT+7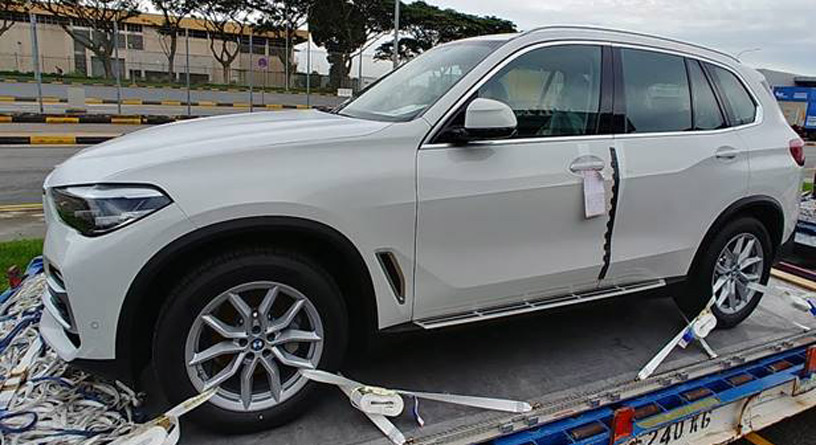 Headway Co., Ltd., who were appointed this February as Tandem's exclusive partners for Vietnam, and long term Tandem partners Rieck Sea Air Cargo International, did an outstanding job to ship two brand new BMW cars as air-ocean freight to Ho Chi Minh this month. Both vehicles arrived well before the deadline to make it to a car exhibition during the first week of July where BMW would like to present these new car models X-5 and X-7.
Headway have been successfully transporting cars for BMW and Mini Coop from Antwerp to Hochiminh by ocean container. However, the authorities in Vietnam recently applied a new regulation for complete cars, imported from overseas. This new rule no longer allows cars to be imported via airports. And if the cars would be transported entirely by ocean, they would not make it on time. Thus, they opted for an air-sea service solution for this important shipment. The cars were picked up in Bremerhaven by Rieck and they coordinated this first leg including the airfreight from Frankfurt to Singapore.
As June 10th was a national Holiday in Germany and the Etihad Cargo flight departed on the 12th, there was also a tight schedule for the pre-carriage and everyone kept their fingers crossed that there would not be any delays. Rieck's Frankfurt office prepared all documents in advance, including a shippers declaration in order to match the IATA DGR regulation for vehicle airfreight transport. Rieck's office in Kelsterbach worked closely together with the loading place and with Headway. The second leg from Singapore to Ho Chi Minh was coordinated by Headway. The BMW's already arrived before the deadline and our client is very happy.
This project demonstrated that good communication and teamwork between Tandem partners is essential and everyone can be proud of this successful air-ocean shipment!