Monday, 02/03/2020, 16:00 GMT+7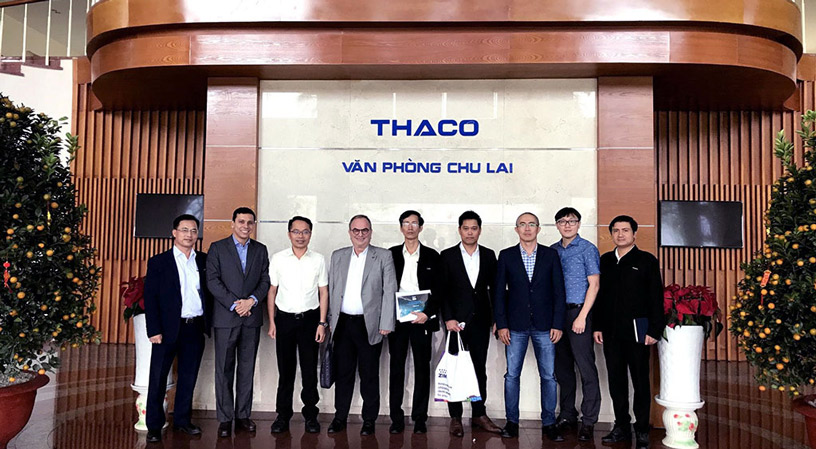 Mr. Danny Hoffman, Vice President of ZIM LINE Hong Kong in 4th from left. Mr. Elias Abraham, Managing Director of ZIM LINE Viet Nam in 2nd from left. During the visit Da Nang and Chu Lai for Zim's set-up service in middle of Viet Nam.
With strong ambition and expension network in center of Viet Nam, ZIM Line, an Israel shipping line, appoints Headway JSC as their agent in Chu Lai and Da Nang on Monday, March 02nd, 2020. Headway JSC is requested to provide full package service for ZIM's vessel fleet to/from Chu Lai Port and Da Nang Port along with promoting this carrier's service toward local customers.
"Many local agents approached us for shipping agency proposal and Headway JSC is qualified partner eventually. We trust Headway JSC will provide their high service standard for shipping agency service and promote our service successfully on local market." said by Mr. Danny Hoffman, Vice President of ZIM Line Hong Kong- Head Office.
Headway JSC , with well-trained staffs and strategic office location, will be right partner for any new international shipping line looking for shipping agent in middle of Viet Nam.