Thursday, 10/11/2022, 23:07 GMT+7

(The change of a new brand identity logo before and after).
On November 10th, 2022, Headway JSC officially announced the change of its logo branding identity. The new logo will replace all of old logo on its website, truck, warehouse, uniform, office stationary, documents, ...
The re-branding ceremony took place with the presence of a member of the Board of Directors and the managers of offices and stations nationwide. It together launched a new brand logo on social media.
Being developed based on the logotype style with two leading brand colors, blue and red, the new logo will bring a modern, liberal, reliable feeling according to the trend of globalization and the transportation industry.
Inheriting the traditional values of its predecessor, the stylized W in the logo shows a straight-through and seamless development, with Headway's strategic direction of becoming a leading logistics company in Vietnam and reaching the world.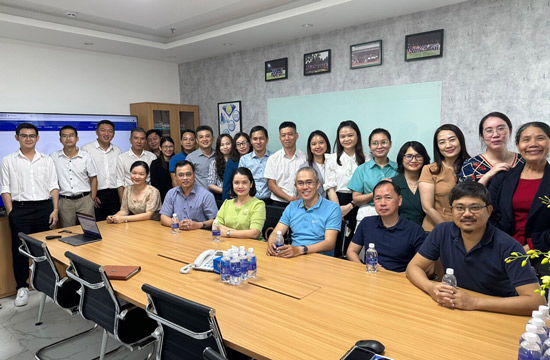 (BOD & managers at Headway's 19th anniversary and re-branding ceremony).
Mr. Felix Nguyen, Managing Director of Headway, commented "We will approach customer with a new professional appearance but trustworthy and value added service. The meaning of this new logo is that we should keep moving forward and we will never stop improving in all aspect to bring in most benefits towards customers, partners and shareholders. We aim to build up Headway name in National and Global scale".