Sunday, 01/08/2021, 10:10 GMT+7
(Cat Lai Port)
Cat Lai port announced high congestion due to covid-19 outbreak. Port management advised that vessels will take longer time to get berth and discharge their inbound shipments.
Headway JSC recommends its customers of diverting their import shipments from Cat Lai Port to neighbouring ports like VICT port, TCHP Port or Cai Mep port from Aug 01st, 2021.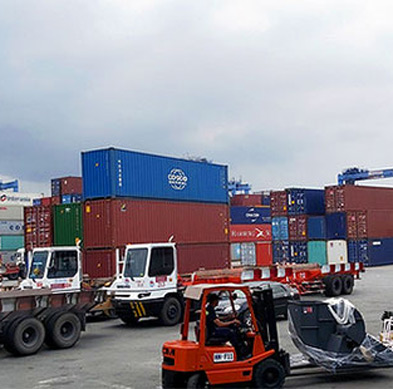 (Cat Lai port, a biggest port in HCMC, is facing high congestion due to impact of covid-19 outbreak)
Headway JSC could assist its customers for their import shipment as follows:
Moving import shipments from Cat Lai port to neighbouring port by bonded truck.
Handling revision of custom and manifest submission for the change of POD.
Dealing with local carriers to get more free time for import containers.
Booking import shipments with carriers calling service to VICT port, TCHP port.
Headway JSC will update Cat Lai Port situation to its customers and its partners in due time.