Wednesday, 27/07/2022, 10:10 GMT+7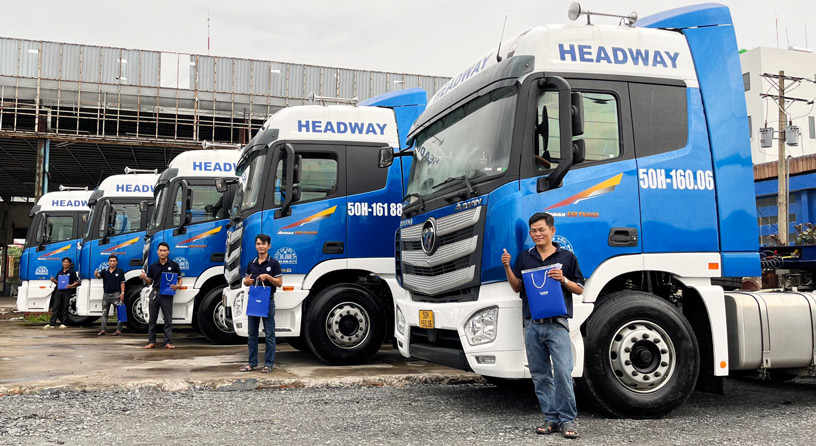 (Drivers are happy at hand-over ceremony on May 27th, 2022).
Headway JSC, one of the top perishable logistics providers in Viet Nam, just adds five trucks to its trucking fleet to expand its trucking capacity in the southern part of Viet Nam. These units will be equipped with genset to serve frozen seafood for the Mekong Delta area in Vietnam and Cambodian fruits in transit via Hochiminh port.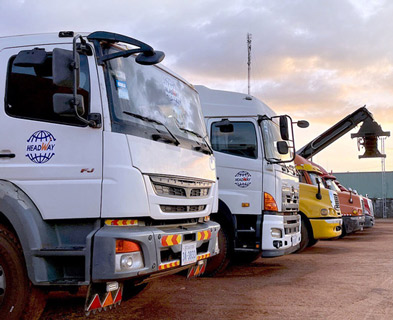 (Trucking Fleet in Hoa Lu Depot)
"Expanding Headway JSC 's trucking capacity in these strategic locations will help us to cover the increase of perishable cargo volume" said Felix, Managing director of Headway JSC, who went on to add, " investing in trucking capacity andsolutionsthat address the supply chain challenges that our clients are facing demonstrates our tireless commitment to ensuring we are bringing solutions to the table that meet the goals of our customers.
As of today, Headway JSC is operating 50 trucks in Cambodia and 45 trucks in southern part of Viet Nam. The company aims to providing a full package service for its customers.