Monday, 25/02/2019, 16:31 GMT+7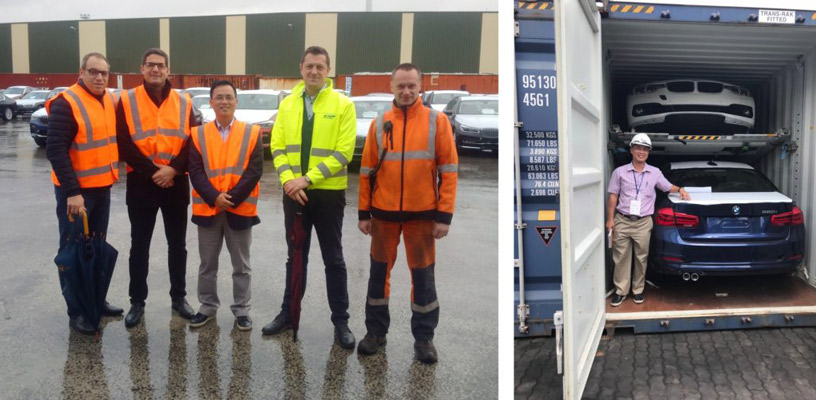 A Coop member in Ho Chi Minh and Hanoi, Vietnam, handles a cargo consisting of 631 automobiles by BMW. Headway, a Cooperative member in Ho Chi Minh and Hanoi, Vietnam, has just completed a vital project where they had to re-export 631 cars for BMW and MINI from Ho Chi Minh, Vietnam, back to Germany. The cars had been stuck in Vietnam since 2016 due to some issues with the importer's documents.
"It is a great honour to be selected as the Automotive Logistics Provider by BMW for handling this special cargo from Vietnam to Germany. Headway also won a 3-years contract to transport BMW and Mini Cooper cars from Germany to Vietnam with an annual volume of more than 2,500 cars" says Felix Nguyen, the Sales and Agency Director of Headway. Headway, which has been offering valuable logistics services for top automobile brands for more than a decade, has established themselves as one of the key figures in the automotive logistics industry in Vietnam.
Mr. Nguyen further adds, "We have been handling automotive cargo for the last 15 years and we have already worked for high profile customers such as Mitsubishi, Peugeot, KIA Motors and Mazda. Therefore it shouldn't come as a surprise that BMW entrusted us with this project. This complex project took 2 months to complete and our customer is more than satisfied with the outcome,"
Congratulations to Headway for successfully handling this important shipment!
Source: http://www.thecooperativelogisticsnetwork.com