Wednesday, 17/05/2023, 00:31 GMT+7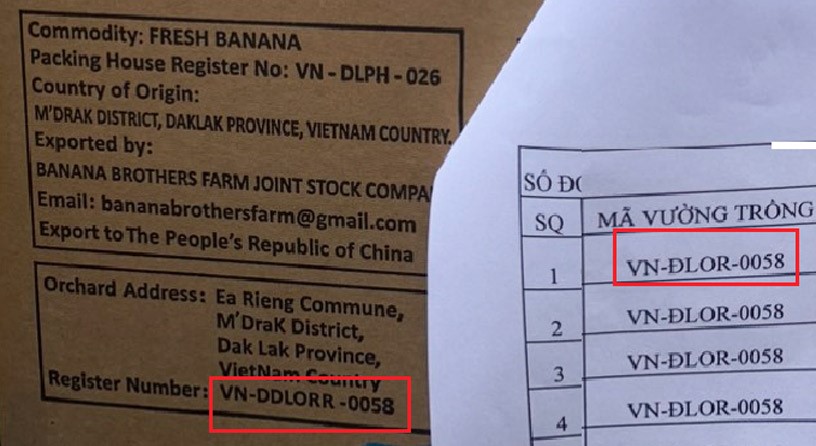 Headway JSC has supported customer to promptly handle the packaging error with wrong garden code, successfully transported a shipment of banana with a total output of 6x40RH, exported from Ho Chi Minh port to Dalian port, China.
With this shipment, Headway provided the customer with transportation services by vessels, trucks, bill, C/O, customs clearance, loading and unloading. After the customer lowered the containers at the yard, during the quarantine process, Headway discovered that the packaging was incorrect in printing the garden code VN-DDLORR-0058 instead of the correct garden code VN-DLOR-0058.
Understanding the above information, Headway immediately notified the customer to provide new packaging, found the nearest power outlet to change the packaging, represent the customer and Headway supervised the entire change process. At the same time, Headway quickly carried out procedures to remove goods from containers, changed new packaging so that the shipment could continue to be exported to China.
Headway has solved the above problem for customers as follows:
The customer service department quickly contacted the customer and related parties, and at the same time contacted the shipping company to update the bill, make an official letter to remove banana and pull the containers out of the port.
The customs department cancelled the declaration, submitted an official letter to the customs to withdraw containers, arranged the quarantine of the goods at the outer yard, remade a new declaration, re-liquidated according to the booking, the new vessel.

The transport department arranged the rotating tractor to pull and lower the containers as soon as the packaging correction is complete.

Completion time: 03 hours for each container, quick working time, convenient customs clearance for export to China.
(Banana shipment is undergoing quarantine at HCM port)
In addition, Headway JSC is always highly appreciated for its professional capacity, especially in the refrigerated goods market, we are confident in flexibly handling any arising problem or situation. The shipment is always monitored, checked temperature thoroughly, ensured quality at each stage of transportation, bringing satisfaction and trust to customers for each service provided by Headway.