Monday, 20/03/2023, 14:04 GMT+7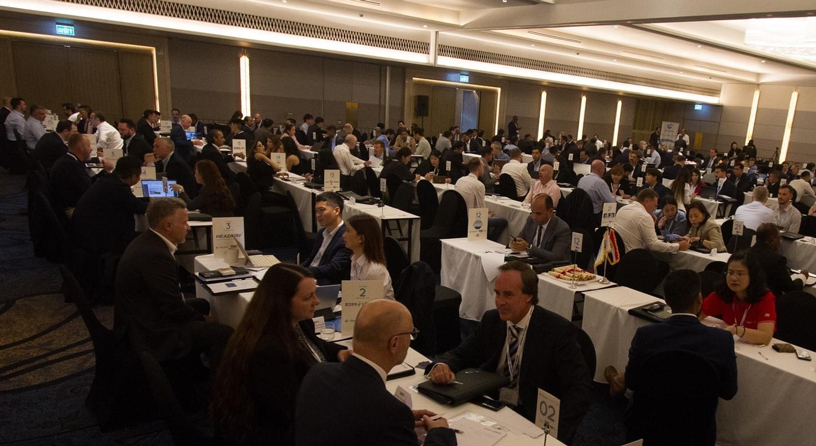 (Second place from right: Mrs Rosa – Sales Manager – Da Nang Office, Mr Owen – Head of Hanoi Representative Office, Mrs Tracy – Head of Pricing & Sales Support Department, honored to sit in the first row for sponsors)
Headway JSC is an official member of the Cooperative Association in Ho Chi Minh, Hanoi, Hai Phong, Da Nang - Vietnam, as well as the sponsor accompanying the 6th annual conference of the Cooperative Logistics Network Association, held from March 11 to March 13, 2023 in Phuket, Thailand.
This year's conference was held with the participation of 230 freight forwarding companies from 60 countries worldwide, creating more than 6000 face-to-face meetings between members of the association, bringing many opportunities to expand international business network, connect leading experts in the field of freight transport activities.
Coming to this event, Headway had the opportunity to meet, exchange face-to-face, introduce operational capabilities as well as comprehensive logistics solutions with international agency partners, access new global trends in the field of transportation, thereby developing and expanding more potential projects in the near future.
The Cooperative Conference is held annually, not only plays an important role as a long-term trade bridge between members of the association, but also an opportunity for logistics businesses to exchange, discuss business projects, flexibly adapt to changes in the world economy, thereby maintaining growth and development in the global transportation.
Some pictures of Headway attending the 6th annual Cooperative conference.