Friday, 15/09/2023, 09:21 GMT+7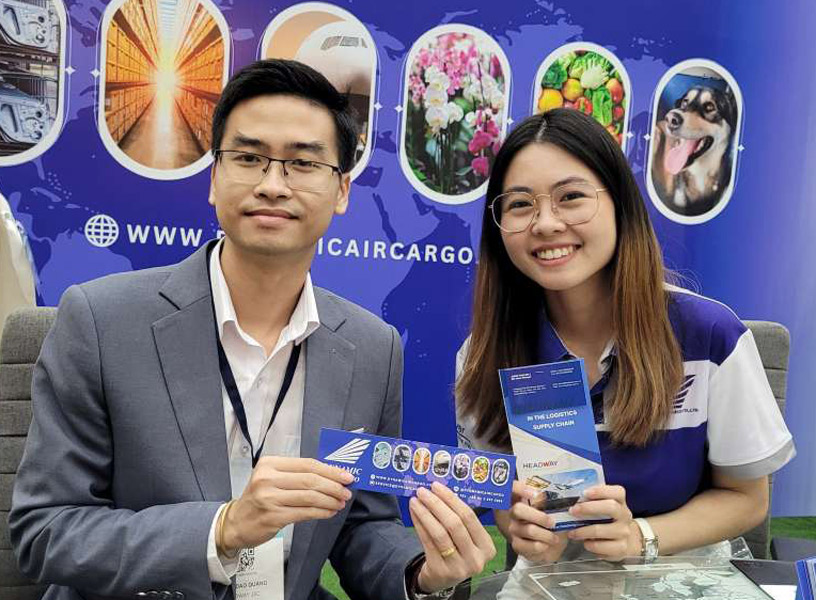 (Mr. James – Vice Manager of Sales of Headway JSC met and introduced logistic services to customers and partners at the exhibition)
Headway JSC officially attended the Tilog – Logistix 2023 exhibition, taking place from August 17-19, 2023 at Bangkok International Trade & Exhibition Centre (BITEC), with the goal of strengthening logistic service connections between Vietnam and Thailand.
With the theme "Smart & Green Logistics For Sustainable Tomorrow", the exhibition attracted the participation of more than 415 global brands from 25 countries around the world. This event focused on bringing advanced and modern technology solutions, aiming to build a sustainable green logistics environment.
The exhibition focused on four major industries: food and beverage, personal care, automobile and electronics. Headway introduced key services of refrigerated cargo transportation, logistics of automobiles and perishable goods, customs clearance services... to potential partners and customers at the exhibition.
At the event, Headway had the opportunity to exchange and connect directly with hundreds of enterprises in the same field, learn new knowledge and new market trends, create many B2B and B2C meetings, and increase globally connected trade network.
Headway has constantly improved service quality with the goal of long-term development, while providing sustainable transportation solutions, saving time and costs for customers, applying green technology to our supply chain operations in the near future.
Some photos of Headway at the Tilog – Logistix 2023 event.