, 17/12/2022, 14:23 GMT+7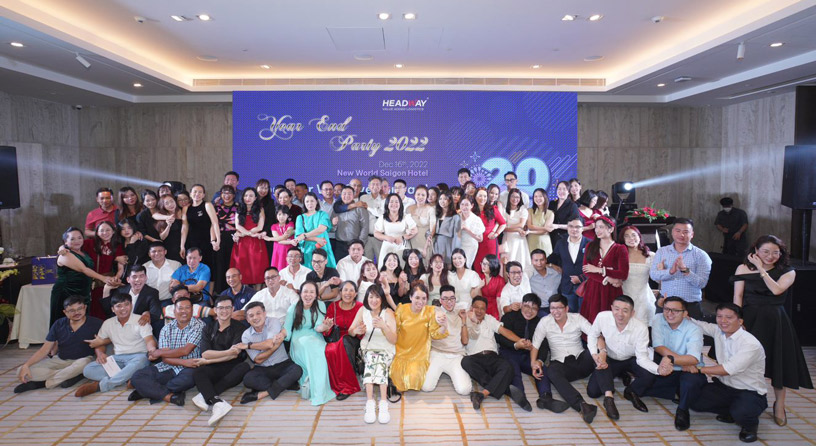 Souvenir photo of Headway family at the end of the party.
The YEP Headway night party ended in a warm and solemn atmosphere in the evening of December 16, 2022 at New World Saigon Hotel restaurant.
Participating in the program, there were members of the Management of the company, employees and some special guests. The night party is a place to exchange, connect and look back on our achievements and journeys during the past year.
The program is the deepest gratitude to all employees, who have contributed to the success and development of Headway at the current time. The highlight of this year's program is short films of office employees across the country and the investment and effort of the choreography and dance team to perform the new year welcoming video.
Most especially, with the message "Together We Move Forward", which is the guideline conveyed throughout 2023, Headway step by step affirms its pursuit of sustainable core values, enhancing the teamwork, attaching together to overcome all difficulties and challenges, conquering new goals in the future.
Let's look back our shining moments in the night party, count down to say goodbye to the old year and look forward to a coming new year.
Members of the Management are opening the party with champagne.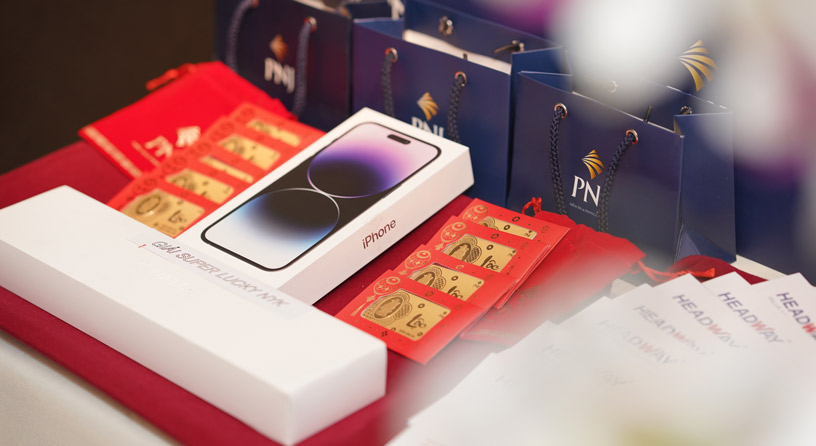 Lucky draw gifts for employees.
Song "Le Géant De Papier"" by Mr. Bruce & Mrs. Tien.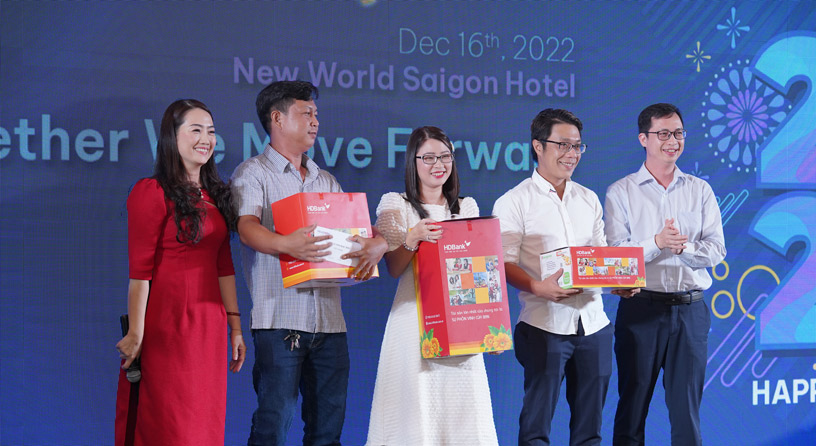 Representative of the sponsor - HD Bank is giving lucky draw gifts to employees
Mr. Jimmy + Mrs. Duong present the company's lucky draw gifts to employees.