Thursday, 12/01/2023, 14:18 GMT+7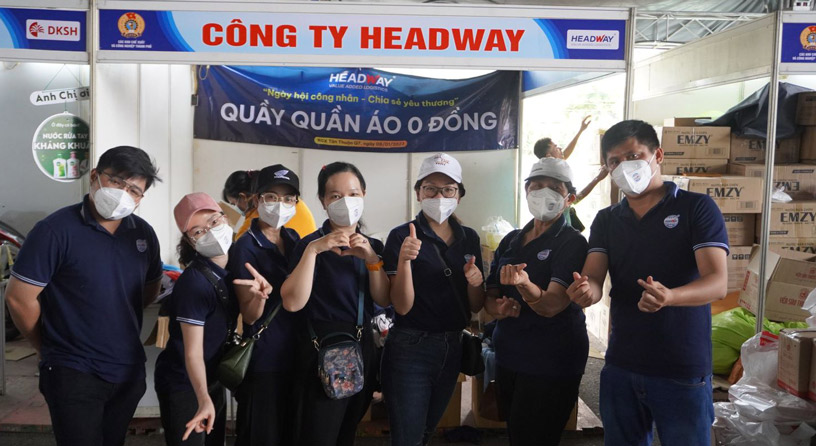 (Headway's volunteers at the gratitude festival).
The atmosphere of the change of seasons at the end of the year is very busy and bustling, people are eager to go shopping, clean and decorate their houses to be ready to welcome a nice new year.
However, in some other circumstances, especially in the past year, when the economy was in crisis and severe recession, many workers were unemployed, the company did not pay bonus, which accidentally became an "obsession" of the family members in terms of foods, clothing, money or unnamed expenses.
Understanding that concern, Headway has cooperated with the Trade Union of Export Processing Zones - Industrial Parks of Ho Chi Minh City to organize the "0-dong clothing stand" to bring a more meaningful and practical day to the community for workers at Tan Thuan Export Processing Zone, District 7.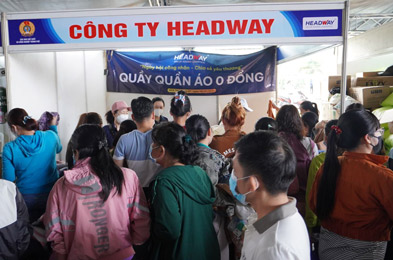 (Headway's 0-dong clothing stall is always crowded with people.)
After 2 weeks of campaigning and receiving a lot of donations from staff, friends, relatives, Headway volunteers have selected more than 1000 products with 20 boxes of clothes, shoes, and bags which were still very new and beautiful as gifts for the workers' day on the morning of Sunday, January 8, 2023.
Thereby, Headway wishes to share and send love and thanks to the sponsors and volunteers who have contributed a small job to create a meaningful and more complete new year holiday for workers in the upcoming new year holiday.