Friday, 07/10/2022, 16:55 GMT+7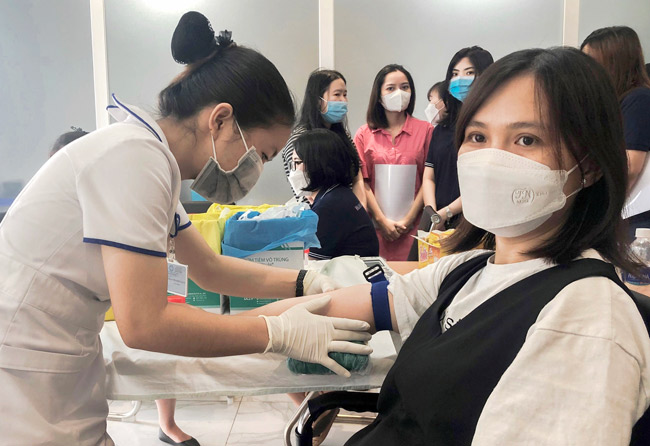 (Taking blood samples at Headway - Ho Chi Minh Office)
Headway JSC organized annual health checks for all employees, departments, offices, and stations nationwide at Saigon International Clinics in October 2022.
A comprehensive healthcare package helps employees to improve their diet, activities, and labor productivity, especially health checkup after covid-19.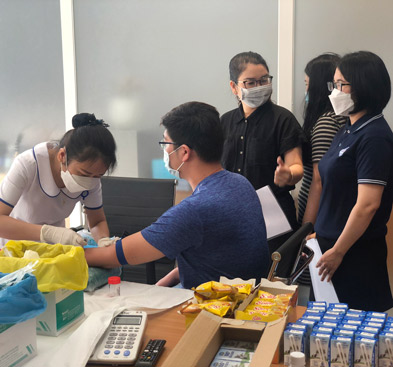 (Taking blood samples at Headway - Ho Chi Minh Office)
Headway's healthcare package 2022 – "Cancer screening, cardiovascular disease, and diabetes":
Health checklist according to circular no.14 of the Ministry of Health.

Ear, nose, throat (ENT) endoscopy.

Cardiology, breast, abdominal ultrasound.

Hepatitis B, C.

Cancer screening AFP, PSA, CEA.

Blood test detects drugs (for container drivers)
At Headway, we value and prioritize the safety and healthcare of each employee.